Elmira-Corning Airport is an Architizer A+ Award Finalist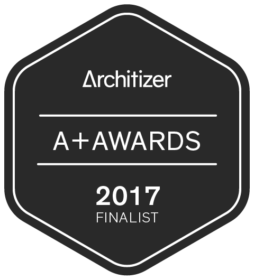 The Elmira-Corning Airport Revitalization has been selected as a finalist in the Architizer A+  Awards Unbuilt Transportation category! As a finalist the project is eligible for a Jury Award and the Popular Choice Award. Please help us win the Popular Choice by voting here! Voting is open until March 30th.
A bit about the project
The design for the new Elmira-Corning Airport reimagines the typical passenger experience while providing visitors with the modern amenities of a twenty-first century airport. The project is oriented around a serene landscaped courtyard that softens the separation between landside and airside. As the courtyard makes its way quite literally through the center of the terminal, regional plantings provide the backdrop and defining image for the airport. In this way the identity of the region is fully embedded in the airport itself – creating an experience that is unique to the region and transformative to the experience of travel.